BMW Group and the Witzigmann Academy present the ECKART 2013 award winners
Joël Robuchon, Kevin Fehling, Alex Atala and Martina Gedeck
Joël Robuchon, the "King of chefs".
Joël Robuchon has been one of the greats of the cooking world for decades now, and – along with Eckart Witzigmann – is one of just four chefs worldwide to be awarded the title "Chef of the Century" by Gault & Millau (in 1990, in Robuchon's case). The 68-year-old Frenchman will be presented with the ECKART 2013 in the Haute Cuisine category.
Kevin Fehling, Germany's youngest three-Michelin-star.
The 36-year-old from northern Germany is one of the youngest chefs worldwide to have collected three Michelin stars. Fehling has been awarded the ECKART 2013 for Innovation. He stands at the vanguard of a new generation of chefs and likes to treat guests at La Belle Epoque restaurant in the Columbia Hotel, Travemünde (northern Germany) to taste experiences they will never have encountered before.
Martina Gedeck, an actress with a sense for realism and aura of sensibility.
Martina Gedeck played a major role in developing a culture of living through her performance as the head chef in the film Mostly Martha. And now she has been awarded the ECKART 2013 for Cultural Living. While she has demonstrated her versatility and skill as an actress in numerous other major films, many movie fans continue to associate her with her role in Mostly Martha.
Alex Atala, pioneer of South American haute cuisine.
The 45-year-old Brazilian will be presented with the inaugural ECKART 2013 for Creative Responsibility and Enjoyment. Launched by the BMW Group, the award comes with a grant for €10,000. Atala focuses intensively on the creative responsibility held by chefs. His work majors on sustainability and the preservation of regional delicacies.
Since 2004 personalities have been honoured with the International Eckart Witzigmann Prize who have performed a great service for cooking and dining culture in a particular way.
Since 2012 the ECKART in awarded in three categories:
– Haute Cuisine
– Innovation
– Culture of Living
The gala dinner honouring the award winners will be prepared with primarily regional products. Great wines from the best wineries will be served with them.
Cooking at the highest level represents the pinnacle of the art of cookery. It is not only about enjoyment but also about issues that increasingly engage all of us: quality, sustainable management and a regional point of reference.
Chefs have a high level of responsibility. For this reason, all those who were honoured bear an important message: joy in the culinary arts is a crucial basis for the enjoyment of life. For all of us it is a heartfelt desire that children and young people learn this art of living from their parents and experience how important good and healthy nutrition is.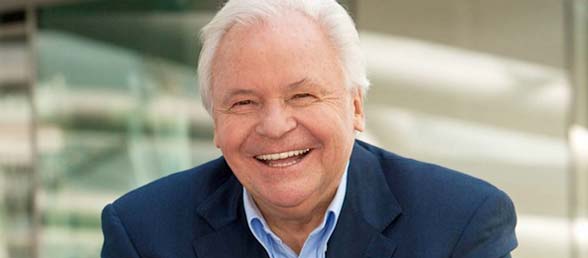 Eckart Witzigmann
Eating and its rituals are an essential component of the culture we live every day. Cooking has been designed from time immemorial. It is always about the creative interplay between tradition and vision. As chefs, we need to keep posing ourselves this challenge in both a creative and a quality-conscious way. Our professional responsibility requires that we set standards. How believable and convincing we can be in doing so depends not least on the image of our profession in the public eye. And there's still quite a lot to do here. What our industry has been lacking so far was an independent, as it were academic distinction committed solely to quality.
Awarding the ECKART in Munich is a good choice. I found the idea to give it my name a special honour and a challenge at the same time. That's because the prize – with its strict quality orientation – does offer the opportunity to help establish respect for the standards that we try to fulfill at our stoves in a way that is effective as good publicity – not just for the benefit of individual guests, but for dining culture
Eckart Witzigmann