2018 ECKART for GREAT CULINARY ART goes to Christopher Kostow, St. Helena 
Christopher Kostow is the third youngest chef and the second from the United States to receive three Michelin stars. For Meadowood he cooked an impressive list of prizes, all of which prove one thing: He is a master of his craft, which he developed as an autodidact. But what makes the award-winning chef so special are not the awards, but the reasons for which he received them: Kostow cooks discerningly, treats the products carefully and selects only the best for his extraordinary creations. Traditional combinations meet culinary inventiveness and are combined with regional products from the Valley as well as seasonal ingredients grown in the garden and selected by hand. Kostov's boundless curiosity in particular enriches his work, the constantly changing map and the result of his work, which captures the charm of the Napa Valley.
ECKART 2018 for INNOVATION: Astrid Gutsche and Gastón Acurio, Lima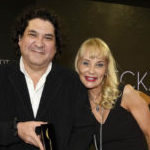 Since 1999, after his wife Astrid Gutsche opened his eyes to the local cuisine, Gastón Acurio has been committed to his culture, experimenting with local ingredients: a recipe for success. Since then, both have been looking for interesting new products for the original and creative creations that made their way from faraway Peru and brought the taste of their homeland to the world. Gastón and Astrid started a gastronomic revolution that fundamentally changed Peru. As entrepreneurs, both recognised their social and ecological responsibility early on: in 2007, they opened the first Peruvian cooking school with a heavily subsidised and therefore only symbolic tuition fee in a low-income district of Lima and gave young chefs from their home country the chance of professional success. The use of regional products for their extraordinary creations shows a deep understanding of sustainability, which is not only a sign for Peru, but also for the worldwide use of resources.
---
2018 ECKART  for ART OF LIVING: Suzanne Cupps and Danny Meyer, New York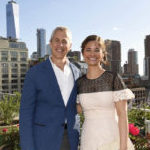 Danny Meyer is an entrepreneur with a flair for strong concepts and quality. He leads the successful Union Square Hospitality Group, which includes some of New York's most popular and successful restaurants such as Union Square Cafe, Gramercy Tavern and The Modern at MoMA. In his restaurants he offers more than good food – he provides his guests with an extraordinary experience. He succeeds in doing this for all generations, not just for a "target group". His restaurants are places of enjoyment and encounter. He also finds and opens up spaces and possibilities: He was a leading force in bringing contemporary, attractive cuisine to the museum restaurants and cafes. One example is the Whitney Museum. Suzanne Cupps has been head of the restaurant "Untitled" there since 2017. As the only female chef in the Union Square Hospitality Group, Cupps brings an invigorating breeze to the museum and kitchen. In a casual and elegant atmosphere, she presents subtly aromatic dishes based on fresh and sustainably grown seasonal products. As an aspiring cook, she initially wanted to become a mathematics teacher after her studies. She has brought her sense of clarity and precision into the kitchen and this characterizes her gentle and respectful handling of the basic products to an inimitable style.
2018 ECKART for CREATIVE RESPONSIBILITY: Union Square Greenmarket and Günter Seeger, New York 
Union Square Greenmarket is part of the GrowNYC initiative, which provides sustainable resources in the city of New York. Various markets – called "greenmarkets" – offer fresh and untreated products from local farmers throughout the city. The Union Square market was the first of its kind and was already taking a step against the American fast food mainstream in 1976. Today, the market can be called a trendsetter: The conscious handling of food has established itself in the modern kitchen. Union Square Greenmarket receives the well-deserved award for its mission of giving regional agriculture, and thus over a hundred small farmers from the local area, the chance to sell their high-quality food directly to customers. The ECKART jury also praised the claim to make healthy nutrition accessible to all New Yorkers.
Günter Seeger is one of the founders of "New American Cuisine" and promotes the highest culinary art with regional and fresh products. He also collaborates with regional farmers for his enjoyable creations and brings the trend of Union Square Greenmarket from the street to star cuisine.
ECKART 2018 ALUMNI, Alice Waters
Alice Waters opened the first Slow Food restaurant with local and sustainable products in the USA in 1971 and is Vice President of Slow Food International. The pioneer in her area founded the "Edible Schoolyard" program in 1995 with the aim of improving nutrition education in American schools. Since then, 5,625 school gardens have been built, through which Waters has introduced students worldwide to the topic of healthy nutrition and the sustainable use of resources.