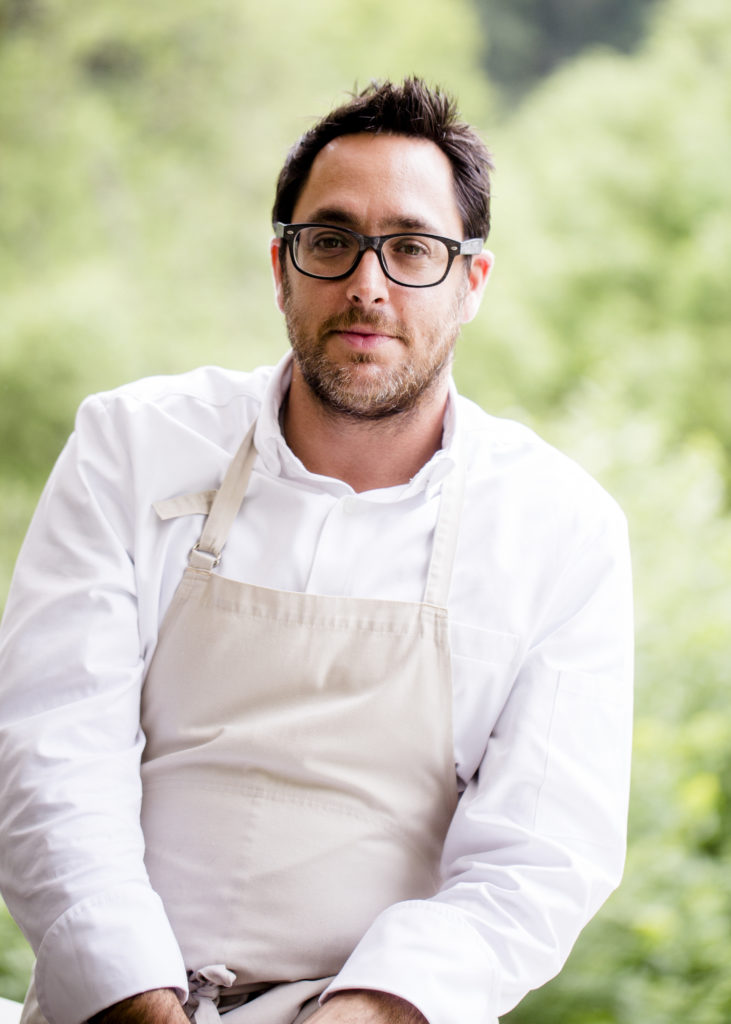 So sad to hear this…
The fantastic world renown chef Christopher Kostow had made it a 3 star Michelin restaurant. Too late now, wasn't meant to be …We hope the family and staff are  safe at their home. 
"The art of cookery is naturally about taste – but outstanding food is more than that. Christopher Kostow proves that award-winning cuisine goes beyond creating exciting dishes and harmonious combinations of ingredients. The art of cookery is about responsibility: Kostow demonstrates his social commitment by promoting cultivation of regional products and researching and verifying the origins of the ingredients he uses very thoroughly," explained Eckart Witzigmann, announcing the jury's decision.
Surrounded by vineyards, the Meadowood Resort lies in the heart of Napa Valley, California's best-known wine region. At "The Restaurant at Meadowood", Christopher Kostow has already accomplished something in the early stages of his career that many chefs never achieve: The philosophy graduate is the third-youngest chef, and only the second from the United States, to be awarded three Michelin stars. Kostow's cuisinehas earned Meadowood an impressive list of awards that all prove that he is a master of his craft, which is also self-taught. But what makes the award-winning chef so special is not the number of accolades he has won, but the reason for winning them: Kostow cooks in a thoughtful manner, takes great care with products and only chooses the very best for his outstanding dishes. As a result, traditional combinations meet culinary invention, realised with regional products from Napa Valley, as well as seasonalingredients grown in the resort's own garden and picked by hand. Kostow's work is enriched by his never-ending curiosity, constantly changing menu and creations that capture the charm of Napa Valley.
When Kostow is not in the kitchen, he can be found in the Meadowood's neighbouringgarden, which provides the restaurant with fresh vegetables, fruits and herbs. Kostow knows exactly where his ingredients come from – which is just as important to him as how they taste. His recipes are not created on a whim, but consider what is in season and can be harvested from the garden. The menu was completed and complemented by the best wines from Napa Valley. The Meadowood vegetable garden, which was tended by six gardeners and worthy of categorisation as a farm, is also part of the local Montessori school, where pupils learned about the traditional cycle "from producer to consumer". Kostow not only demonstrates his culinary talent, but also shows a willingness to take environmental and social responsibility. His many awards do not appear to distract Kostow from what matters most to him: the ingredients.